DESIGN FOR DENTAL OFFICES
General, Cosmetic, Orthodontic and Maxillofacial Dentistry are specialties in our portfolio of the evolving dental practice. Labeled as one of the highest stress offices for the patients, our ability to calm with attention to color and quality of light, ubiquitous integration of technology and pleasant distractions is unparalleled.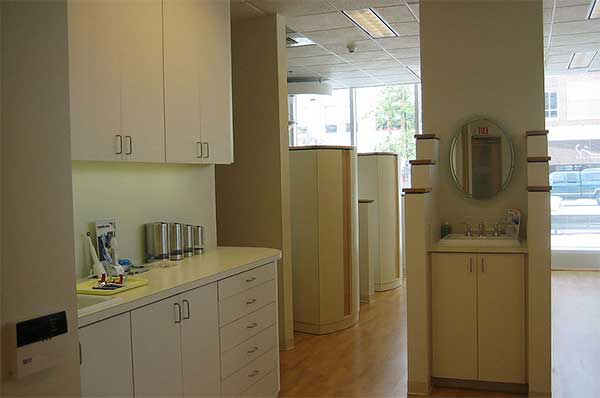 Dentistry as an evolving practice, offering more treatments which enhance quality of life and personal image as opposed to the "drill, fill and bill" models of the past. How does the dentist environment become an experience that aligns with this increased emphasis on cosmetic denistry? Simplicity of line, bright sun filled space and the warmth of wood aid in the patient comfort level. Personal flat screens, headphones with a choice of music or video help create a bubble around the patient. Attention to use of built-in casework designed to store the tools of the trade create a more productive environment for staff and a non cluttered look for all those who enter. Visual stimulation is lends an air of intrigue for all who participate in the "experience" of the space.
CONTACT US
The Vision Group has designed
Over One Million square feet of healthcare related facilities in the last 30 years.
CONTACT US